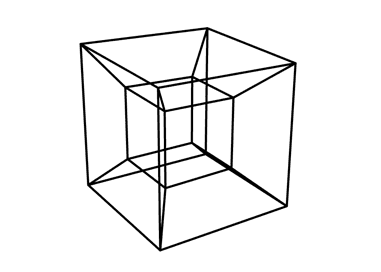 TESSERACT
Framework for fair and sound evaluations of ML classifiers.
News
Jan 2019: TESSERACT accepted at USENIX Security 2019.
Oct 2018: Talk on TESSERACT accepted for USENIX Enigma 2019! More details soon.
Oct 2018: We are presenting our poster on TESSERACT's implementation at ACM CCS 2018.
See you in Toronto, Canada!
Access
We are hosting TESSERACT code on a private Bitbucket repository, under open source license. To get access to the repository, please complete the following form:
ANSSI - the French Network and Information Security Agency
Boise State University, USA
Birla Institute of Technology and Science, Pilani, India
Capital One, USA
Carnegie Mellon University, USA
Czech Technical University, Czech Republic
Deakin University, Australia
Federal University of Paraná (UFPR), Brazil
Georgia Tech, USA
Huazhong University of Science and Technology (HUST), China
King's College London, UK
TU Dublin, Institute of Technology Blanchardstown, Ireland
Nanjing University, Software Institute, China
National Institute of Technology, Rourkela, India
New York University, USA
Northwest University, China
Osaka University, Japan
Rice University, USA
Royal Holloway, University of London, UK
Institute for Information Industry, Taiwan
SnT - University of Luxembourg
Swinburne University of Technology, Australia
The Interdisciplinary Center Herzliya (IDC), Israel
The MITRE Corporation, USA
Tsinghua University, China
TU Braunschweig, Germany
TU Munich, Germany
University of Bari Aldo Moro, Italy
Universidad Carlos III de Madrid, Spain
University of Cagliari, Italy
University of Jinan, China
University of New South Wales, Australia
University of Toronto, Canada
VIT Bhopal, India
Washington State University, USA
Papers
@inproceedings{andresini2021insomnia,
author = {Giuseppina Andresini and Feargus Pendlebury and Fabio Pierazzi and Corrado Loglisci and Annalisa Appice and Lorenzo Cavallaro},
title = {{INSOMNIA}: Towards Concept-Drift Robustness in Network Intrusion Detection},
journal = {{ACM} Workshop on Artificial Intelligence and Security ({AISec})}, year = {2021}, }
@inproceedings{pendlebury2019tesseract,
author = {Feargus Pendlebury* and Fabio Pierazzi* and Roberto Jordaney and Johannes Kinder and Lorenzo Cavallaro},
title = {{TESSERACT: Eliminating Experimental Bias in Malware Classification across Space and Time}},
booktitle = {28th USENIX Security Symposium},
year = {2019},
address = {Santa Clara, CA},
publisher = {USENIX Association},
note = {USENIX Sec}
}
Talks
People